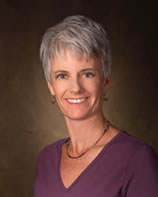 Carolyn Brennan-Alley is a Geriatric Care Manager and Licensed Master Social Worker with a BA in social work from the University of Maine and an MSW from Washington University. She has practiced social work since 1984. Her work experience includes case management for the Maine Department of Human Services and a variety of behavioral and special education programs in Maine. Known for her effectiveness in conflict resolution, advocacy, and the delivery of culturally sensitive services, Brennan-Alley adds to this mix an awareness of the emotional challenges for both the elder and the caregivers who are entrusted with providing the best for their loved one.
In 1995, she founded People Pleasers LLC, an integrated service model of Geriatric Care Management and companionship services, from which Brennan-Alley & Associates, LLC evolved.
Carolyn Brennan-Alley is an active member of many national and local professional organizations, including the National Association of Professional Geriatric Care Managers, the National Association of Social Workers, and the Maine Alzheimer's Association. She has served on the Board of Directors for Hospice of Hancock County and volunteers with many community organizations.
Carolyn lives in Bucksport with her husband, Doug. For the past 10 years, Carolyn has been caregiver for her own mother—putting her knowledge and professional experience to practice, every day.